Many people worry that porn sites are not safe. People believe these sites infect your computer with viruses or steal your credit card information.
We discuss the issue about porn sites and viruses in this article: Do Porn Sites Give you Viruses?
Another fear about porn websites is that your credit card number is not safe and that it will be used for fraud.
Do porn sites steal my credit card number?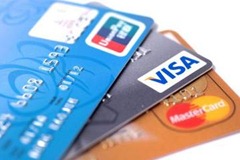 The fact is, most porn sites do not steal your credit card number. However, some sites that are located in foreign countries with little worry of legal prosecution do engage in credit card fraud. These foreign-owned sites may sell your credit card number to scammers who use them for malicious purposes.
Another risk with small porn sites is that hackers often target smaller porn sites and attempt to steal their customers' payment information. Though any website that accepts credit cards can also be at risk of a similar attack.
To protect yourself from credit card fraud, you should check your statements often for suspicious charges. If you subscribe to pornographic websites, only buy from trusted sites in the United States, Canada, or the United Kingdom, where credit card fraud is prosecuted.